dating justin bieber click source link cherche femme quebec get link http://vahidsport.com/pltyte/factore/2591 go site http://www.paperiandco.com/mikidis/6185 rencontres d'ulysse site rencontre france maroc Bellone's Nursery started in the late 1960s in the backyard of Andrew Bellone and Tom Bellone's parent's home. At the age of 12 and 10, Andrew and Tom began propagating azaleas, yews, and a few varieties of junipers in their small greenhouse.
As the business expanded to included wholesale and retail plants Bellone's Nursery moved in 1982 to their grandparents property, just down the road from the present location of Bellone's Nursery.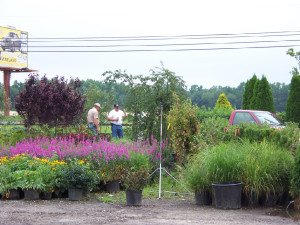 Needing more space the nursery purchased its first property on Harding Highway in Downstown (Vineland) in 1995, the present location of Bellone's Nursery.
With over 45 years of experience Andrew and Tom, in addition to Andrew's wife Donna have grown the company to include a wide variety of plants, shrubs, and trees. To find out more about the current products Bellone's Nursery has click here or visit the products page.
To find out more about the products and services Bellone's Nursery offers please call us at 856-697-4351 or visit our contact page for more information.